Welcome to Boston Sinfonia
Musical Director and Principal Conductor
Registered Charity Number: 1104515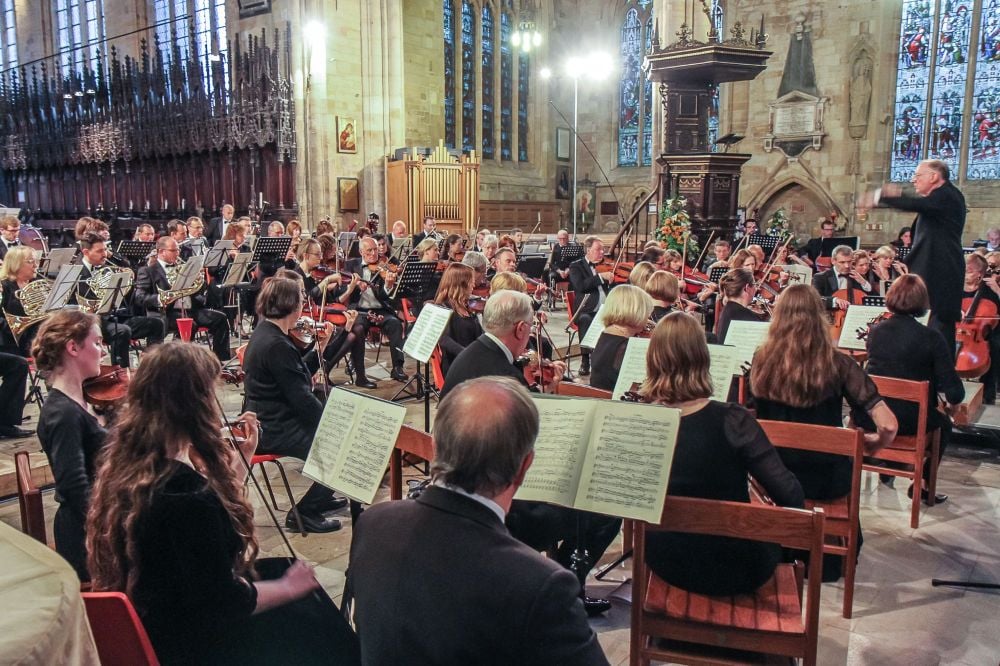 Welcome to the Boston Sinfonia, recognised as Lincolnshire's foremost symphony orchestra, founded in 1996, giving orchestral concerts in and around Boston. The orchestra has now gained an outstanding reputation for performances of fine classical music and has become very popular with audiences. It consists of musicians of all ages, from all over the county, with some travelling from much further afield. The orchestra's popularity continues to increase u
nder the direction of its Musical Director and Principal
Conductor, Nigel Morley
.
CORONAVIRUS (COVID-19) - 28TH MARCH CONCERT CANCELLATION
In light of the current situation and Government Advice it is with regret and disappointment that we have made the decision to cancel our concert on Saturday 28th March, at St Mary's Frampton, commemorating Beethoven's 250th Anniversary. Tickets already purchased from the Stump Gift Shop may be used at our concerts in the Stump on Saturday 20th June, St Mary's Church Horncastle on Saturday 11th July or a full refund can be given. Tickets purchased online will be refunded via WeGotTickets. However, costs have already been incurred for this concert, should you wish to consider donating the ticket money it would be greatly appreciated.
Thankyou for your support and understanding during these difficult times. Please contact [email protected] should you require further information.